Quality Kitchen and Bathroom Cabinets
Recessed Panel Cabinets:

Create a Blend of Vintage & Contemporary Kitchen Style
Adopt the traditional and contemporary blend of the recessed panel cabinet doors for your kitchen. It is striking when done in a contrasting color or material. This door style is perfect for homeowners who want the nostalgia of their childhood home with the modern style for a unique aesthetic. With a beveled trim that adds elegance to the door, this door style is a must-have. 
Made from high-quality material with incredible durability, this door is perfect for homeowners with heavy kitchen usage. With our vast collection of colors and brands, the recessed panel cabinets are the perfect choice to take your kitchen from drab to fab. They are easy to install and perfect for anyone with a limited budget. Our cabinets are sustainable that will catch anyone's eye. So, create the most distinctive look in your kitchen with recessed panel cabinets; get started with a free design consultation right away.
The
Exquisite Color Options

for Recessed Panel Cabinet Doors
Our recessed panel cabinet doors have no shortage of eye-grabbing color options. We have a vast collection of options, from the white color of our Fabuwood Hallmark Frost cabinets to the creamy color of our Signature Pearl cabinets. You can also go for bold black or blue for a truly unique kitchen. Explore all of these vibrant color options down here:
Contact our sales representative by filling out this form.
Custom Cabinetry Options in Recessed Panel Doors
Now you can customize your recessed panel kitchen cabinets' dimensions to fit your kitchen's needs. Whether you need a bigger storage space to fit your stuff or a smaller one, our customizing option is perfect for you. With custom cabinets, you can make cabinets that fit your needs rather than being forced to buy cabinets that are too big or too small.
Organize Your Kitchen Efficiently with Spacious Recessed Panel Cabinets
Our recessed panel cabinet doors are perfect for homeowners that want spacious cabinets and drawers. With our customizing option, you can easily ensure that your cabinets are big enough to fit all your kitchen items. So, aside from being stylish with a contemporary & vintage twist, our cabinets also bring top-notch functionality with them, perfect for bigger households.
Precise & Premium Crafting for Outstanding Durability
Other than aesthetic appeal, recessed panel cabinets are incredibly functional and durable. The panel ensures that your cabinet is protected from dings and scratches. It also makes the doors easier to clean since the dirt and grime don't have many surfaces to gather on. Made using high-quality wood, these cabinets will outlast you!
Get Our Professional Installation Services for a Smooth Cabinetry Experience
Besides offering an exquisite collection of cabinet styles, colors, and brands, we also offer installation services. Our professional staff will ensure that your dream kitchen is complete with the cabinets of your choice. Considering the recessed panel kitchen cabinets have an easy installation process, your cabinets will be up and running quickly. 
We Serve in and Around Columbus, Ohio
Since our shop is in Columbus, Ohio, we are ready to serve our customers in Dublin and nearby areas. You can reach us quickly with a call or visit for consultation and any questions about our recessed panel cabinet doors or others.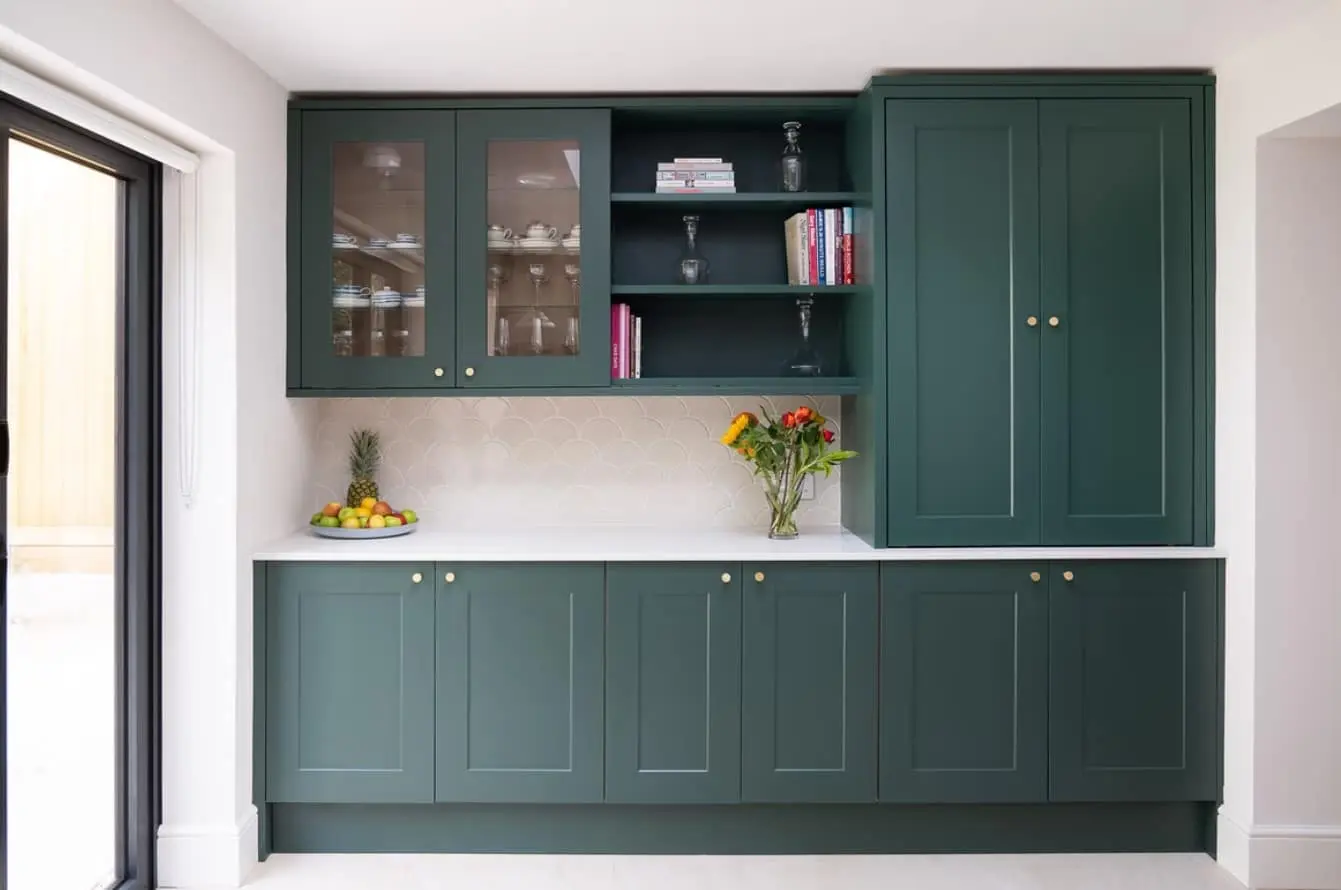 Presenting our best works so far to draw inspiration from – here's the Inspiration Gallery at a glance.
Recessed Panel Cabinets Reviews from
Satisfied Customers
Bulent Erenay
We renovated our kitchen during the summer. The owners of Columbus Cabinet City were very helpful and friendly during the process. They have many options to choose from. We couldn't have asked more.
Hasan Akkaya
We renovated our kitchen and chose fabuwood. Great quality and service. I highly recommend the fabuwood. Columbus Cabinets City is providing it. It is a good place to start your kitchen renovation. 
Ruth Sims
My kitchen layout has a white layout, so I was in need to buy white kitchen cabinets. I visited many cabinet stores in Columbus, but some I found the high price, and someone was selling in low quality. 
Jere Fields
The whole process from start to finish went without a hitch. They had a great selection of bathroom vanities at excellent prices. Workers were on time, very neat, and did excellent work. 
Frequently Asked Questions
A recessed panel cabinet door has raised panel set back or recessed into the door frame. 
While shaker-style cabinets are designed with a clean-cut, 90-degree recess in the panel, a recessed panel cabinet will have a slightly beveled or angled design at the seam of the recess.
The main difference between the two is the center panel of each cabinet. A raised panel will have a raised center that is surrounded by a beveled border.