Quality Kitchen and Bathroom Cabinets
Elevate Your Kitchen Space with
Forevermark Cabinets
Selecting the right cabinet might not easy for you as many think that affordable kitchen cabinets are just a dream. However, it is one of the most important part of kitchen design.
We can make your dream come true with the stylish and affordable Forevermark cabinets. Apart from being affordable, we take pride in our collection made with high-quality and decent material. Built with solid birch, MDF, and plywood, these cabinets are designed to last for several years. Discover our exclusive catalog of Forevermark Kitchen Cabinets at diverse yet affordable pricing, as we are the ideal Forevermark Cabinet retailers in the vicinity of Columbus, OH.
We provide quality wood cabinets that are stylish, functional, reasonable, modern, solid, and dependable for large family kitchens. In addition to tough finishes and paints, these kitchen cabinets feature strong wood development and prevailing equipment. Each door profile is affluent in craftsmanship and elegance. Let us introduce you to several different cabinet styles from Forevermark cabinetry.
Our
Elegant Collection

of Forevermark Cabinetry
Our collection comprises stylish and in-vogue kitchen cabinets crafted from high-quality wood by Forevermark. The brand has carefully planned each flawless style to make sure your kitchen looks awesome. Each product is manufactured and assembled in the United States, is carefully curated at our store in Columbus, OH. Here are the alluring cabinetry styles that showcase your taste in home decor.
Contact our sales representative by filling out this form.
Maximize Your
Kitchen Storage

with Forevermark Cabinets
A spacious kitchen is every homeowner's dream, and nothing makes it more functional than a set of kitchen cabinets with wide storage space. With ample room for all your kitchen essentials, Forevermark Cabinets offer a perfect solution to organize your cooking space. Whether you're a professional chef or a busy homemaker, these cabinets offer the perfect blend of functionality and style, giving your kitchen a sleek and modern look while maximizing your storage capacity.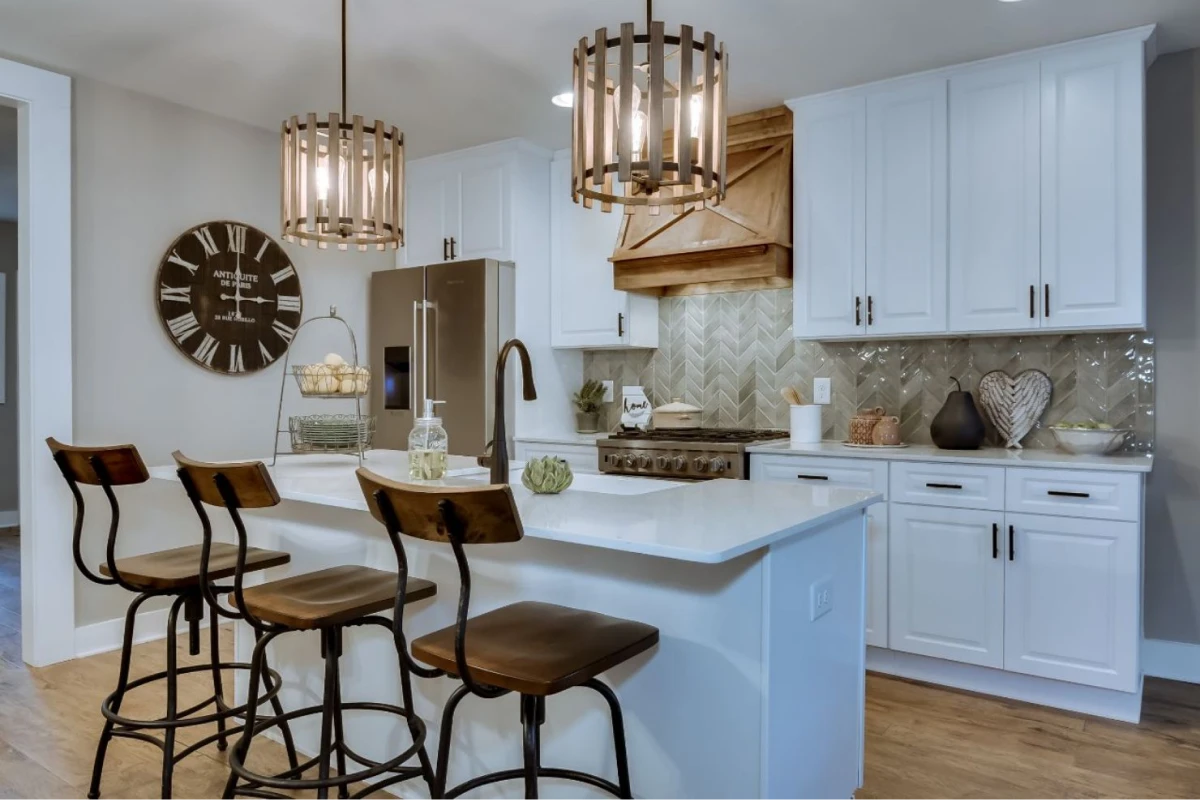 Our Other
Hot Selling

Products
Forevermark Cabinets Reviews from
Satisfied Customers
Bulent Erenay
We renovated our kitchen during the summer. The owners of Columbus Cabinet City were very helpful and friendly during the process. They have many options to choose from. We couldn't have asked more.
Hasan Akkaya
We renovated our kitchen and chose fabuwood. Great quality and service. I highly recommend the fabuwood. Columbus Cabinets City is providing it. It is a good place to start your kitchen renovation. 
Ruth Sims
My kitchen layout has a white layout, so I was in need to buy white kitchen cabinets. I visited many cabinet stores in Columbus, but some I found the high price, and someone was selling in low quality. 
Jere Fields
The whole process from start to finish went without a hitch. They had a great selection of bathroom vanities at excellent prices. Workers were on time, very neat, and did excellent work. 
Frequently Asked Questions